During the 2017 Consumer Choice Awards we were honoured to be chosen for the 13th time. We are so happy to be recognized for this award as it represents everything we work for. We are proud to serve the Edmonton, Alberta area's flooring needs and we want every customer to have the best experience. Our very own Brian and Sheri were in attendance to accept the award. It was a great night for us as a company. So we say "Thank You!" to all of our great customers who continue to support us.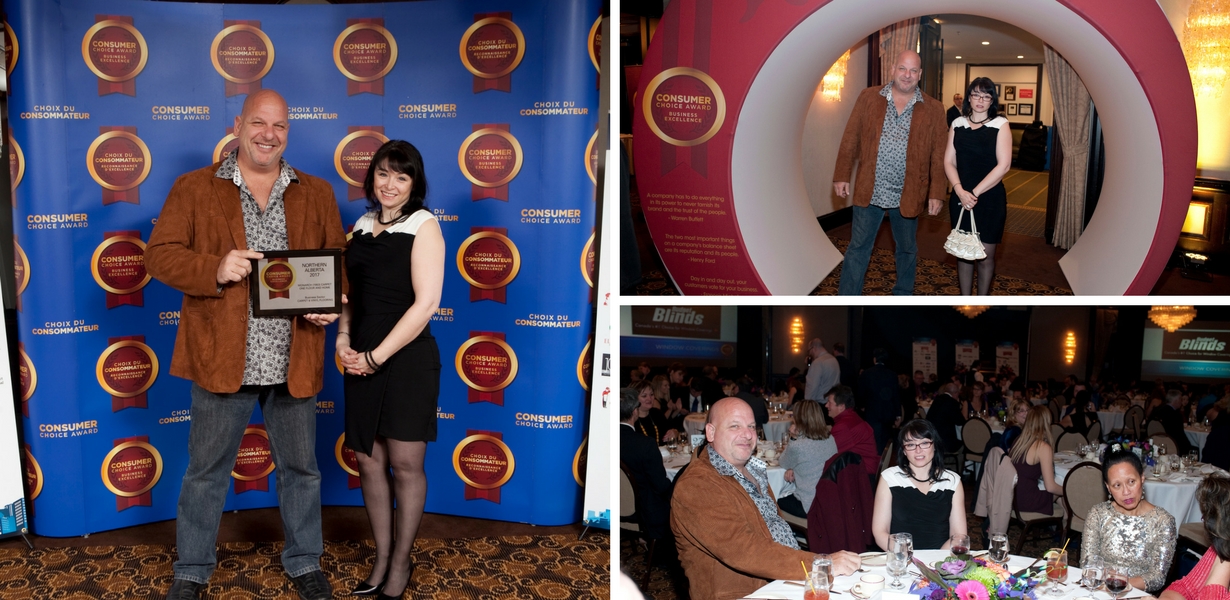 Consumer Choice Award started in 1987, analyzing businesses through a variety of methods to determine and help consumers find the best businesses for their needs. Having their Seal of Excellence is very important to us because it means that the consumers put their trust in us.
Watch the video to see Consumer Choice Award's four step process for selecting the top-ranked companies across different industries.